Verizon Wireless
Columbia, South Carolina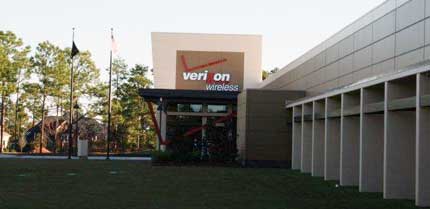 FRE Resources proudly announces its third major project for Verizon Wireless in North America. FRE Resources is the General Contractor for this fast track 146,000 SF build-to-suit customer service center in Columbia, South Carolina. This facility will house over 1100 employees. In addition to the ground up construction of the building, FRE Resources is also performing all work associated with the development of the 23 acre site.
FRE Resources' proactive approach to finding cost-effective construction solutions during the design process has already saved the project $800,000. FRE's industry specific experience and proven track record as an industry leader in fast track customer service centers continues to bring repeat business from our customers.
Contact us
for more project details.
View another Verizon project.